MOHA Research Center, inaugurated the exhibition entitled "Sheltering Humanity", that took place at the premises of the House of Mohammed Ali, in the old town of Kavala.
The exhibition was the outcome of the open call for academic projects and architectural scenarios on emergency hosting proposals for people in the Mediterranean Sea, announced on January 2016. The call was about gathering design concepts and proposals for emergency sheltering and environmental protection on shores and coastlines of the Mediterranean Sea, receiving people from countries suffering conflicts and political turmoil.
The objective of this initiative was to gather a palette of diverse ideas and inventive resolving of the complicated matters in uncontrolled immigration, as well as monitoring the impact of contemporary phenomenal human flows to generation of architects that are currently been trained or been at early professional stages. It was open to all higher education institutions that are granting degrees of architecture at any level, or institutions that were conducting research on relevant eras. Young practicing professionals were also encouraged to submit their work.
A wide range of design concepts and proposals had been received, covering an impressive array of ideas on emergency hosting. A total of 60 projects had been submitted by 122 architects and designers, from 19 countries all over the world (Greece, Italy, Cyprus, Denmark, China, United Kingdom, Serbia, India, Portugal, Egypt, Iran, Tunisia, Lebanon, Hungary, Spain, Netherlands, Taiwan, Peru, USA).
The scientific committee completed the reviewing procedure on April 2016 and decided to award three (3) prizes 'ex aequo' and seven (7) special mentions. At the opening of "Sheltering Humanity" exhibition there were awarded the best three projects, from Holland, Greece and Peru respectively.
The exhibition will be further presented at academic and cultural Institutions collaborating with MOHA in Athens and Thessaloniki.
The three (3) prizes 'ex aequo' are presented bellow: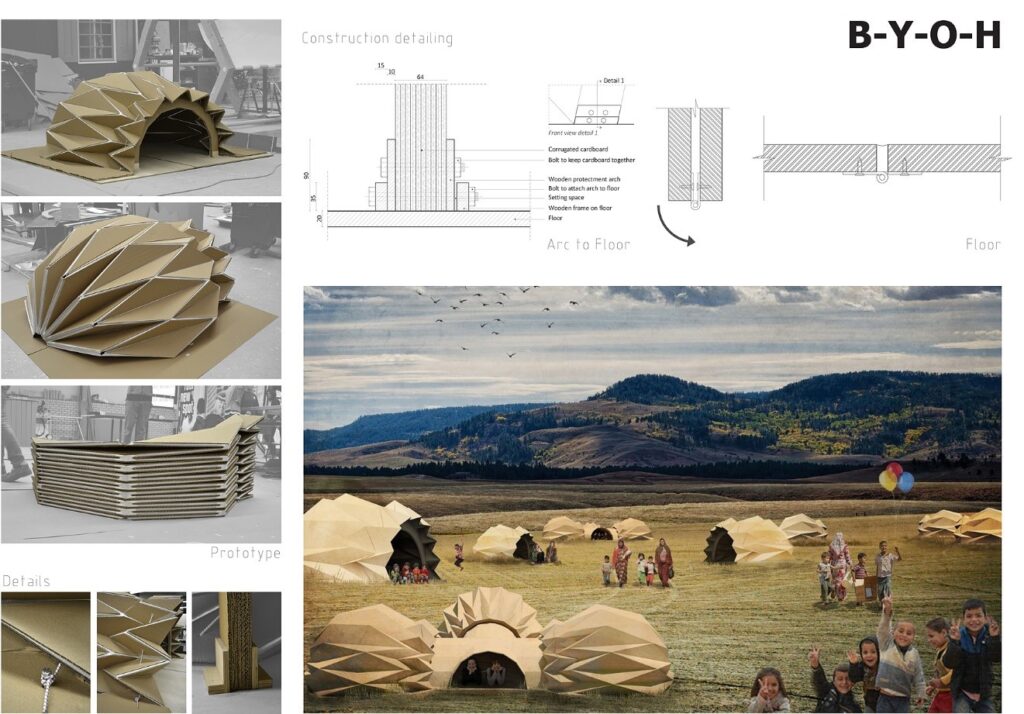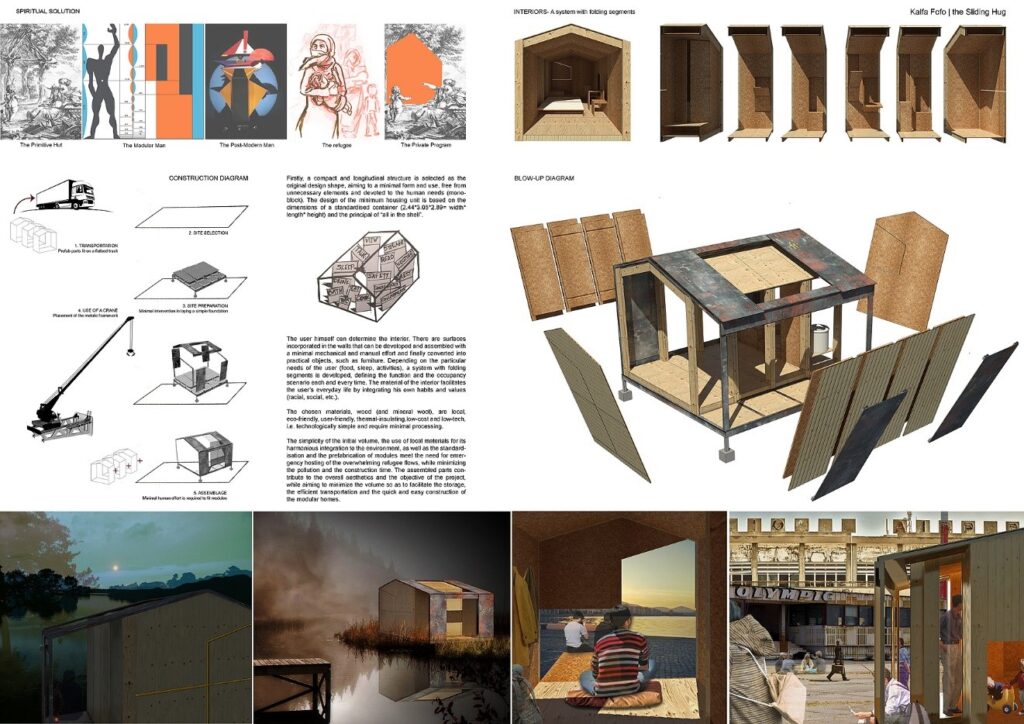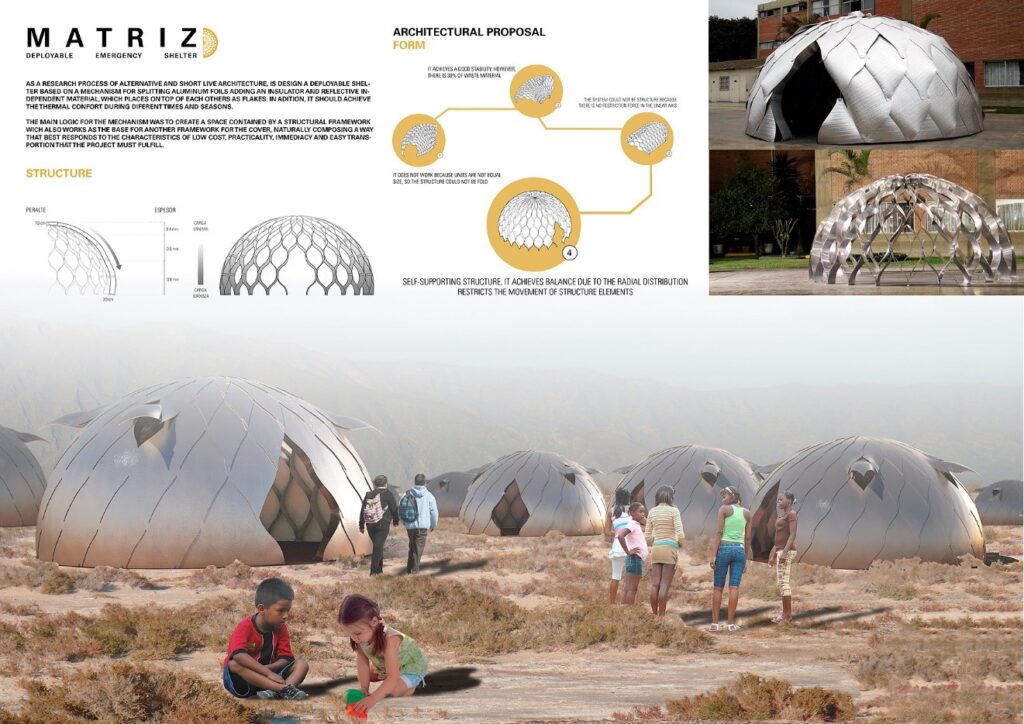 Special MENTIONS:
• Project tittle: 'Re-adjustments of temporariness'
Design team: Emmanouela Chafnavi
Thessaloniki, Greece
• Project tittle: 'Wearable Shelter'
Design team: Harriet Harris, Graeme Brooker, Zara Ashby, Cassis Buckhart, Hailey Darling, Gabriela Geagea, Anne-Sophie Geay, Eve Hoffman, Ruben Van Den Bossche, Giulia Silovy
London, UK
• Project tittle: 'Accordion Shelter'
Design team: Samer El Sayary
Alexandria, Egypt
• Project tittle: 'Oil Price: Homelessness'
Design team: Hesam Alavi
Tehran, Iran
• Project tittle: 'Emerged: Parameterization Platform of Collective Life'
Design team: Christina Kalampouka, Evangelia Mori
Athens, Greece
• Project tittle: 'Designing the Ark'
Design team: Katerina Myserli
Thessaloniki, Greece
• Project tittle: 'Aeolian Gaea'
Design team: Marina Dimopoulou
Thessaloniki, Greece