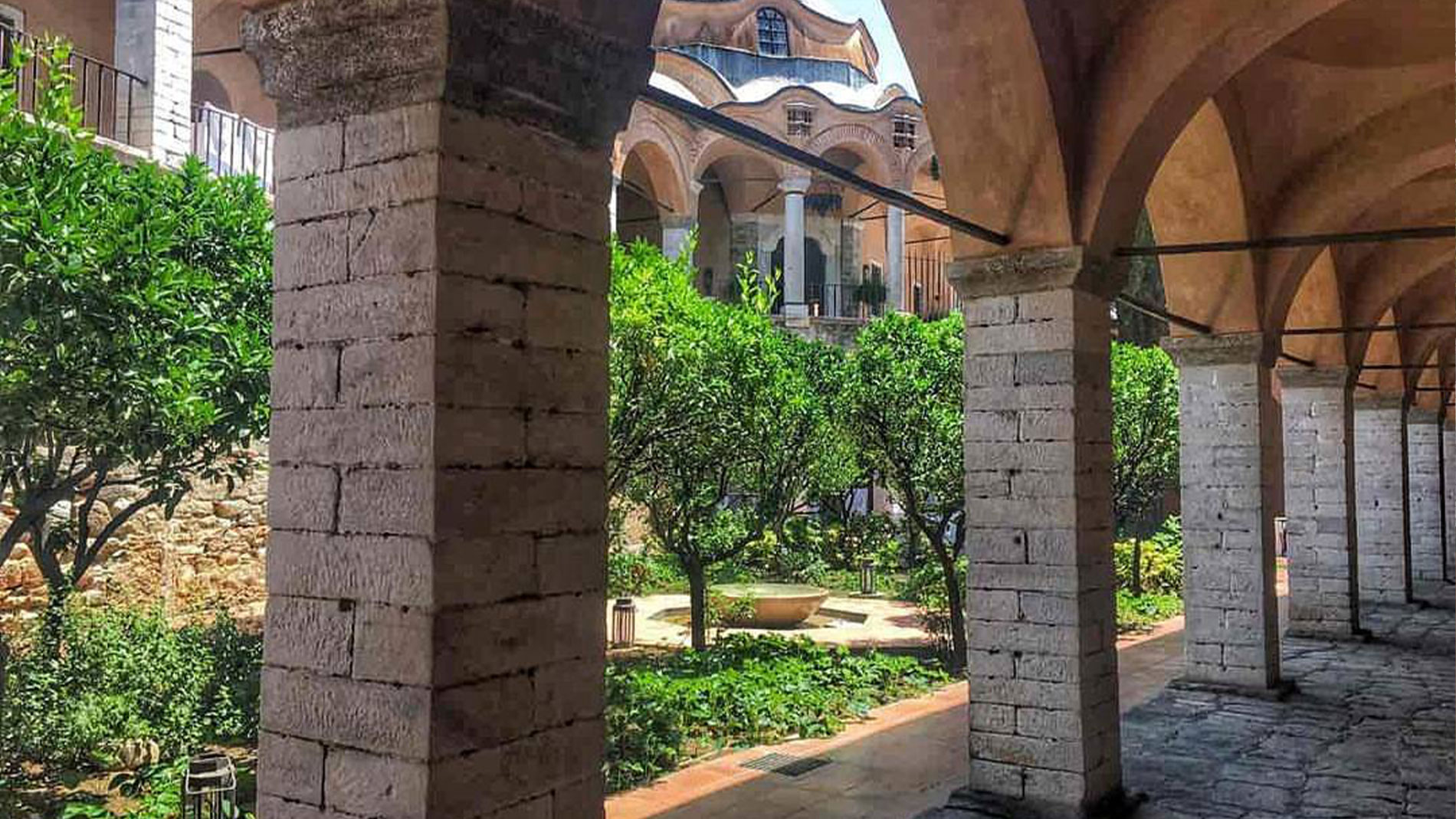 MOHA Research Centre was founded in 2006 in Kavala as a research institution and is officially recognized by the Greek state (article 3 paragraph 2 of Law 4310/2014). Its main goal is to promote the multiculturalism of the Eastern Mediterranean, as well as to encourage interreligious and intercultural dialogue through the contribution of scientific, artistic and educational activities.
MOHA is based and operates two important monuments of the city of Kavala, the Imaret and the house of Muhammad Ali. The restoration of the two monuments included the management of their gardens, although this initiative was not included in the contractual obligations of the investment. As a result, the two buildings provide large complexes of urban gardens that help to reduce air pollution and thus improve the air in their close environment. At the same time, the trees with their dense foliage have provided shelters for countless birds, while the planting was designed to attract insect pollinators. The presence of considerable floral diversity allowed many bees to find food and breeding sites.  
The management of the gardens of the two monuments is strictly ecological and specific practices are followed: 
Releases of beneficial insects that protect plants
Inquisitions without machinery
Reuse of green waste
Approaches that support biodiversity (habitats for nomadic bees, addition of food and water)
Plantings of local varieties, such as old varieties of roses, organic herbs, fruit trees in colours that attract bees, jasmine and honeysuckle that bees love 
Reasonable irrigation
Strict and limited use of organic products for disease and pest control, applied only after the flowering season


The present era marks – even from the beginning of the first decade of the 2000s – the catastrophic loss of bee colonies worldwide, due to the reduction of their habitats. Climate change is rapidly affecting the fragile ecosystems that host them. The phrase "Save the Bees" is moving to people who understand the plight of honeybee nomads, which make up 75% of valuable pollinators.
Realizing the urgent danger of the decline of the wild bee population, with the universal acceptance of its importance in the balance of nature, MOHA Research Centre joins the global efforts to protect wild bees.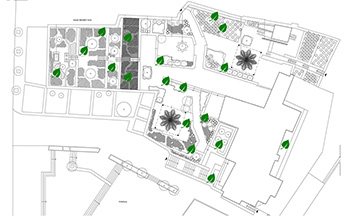 A glimpse inside the gardens of Mohammed Ali's House