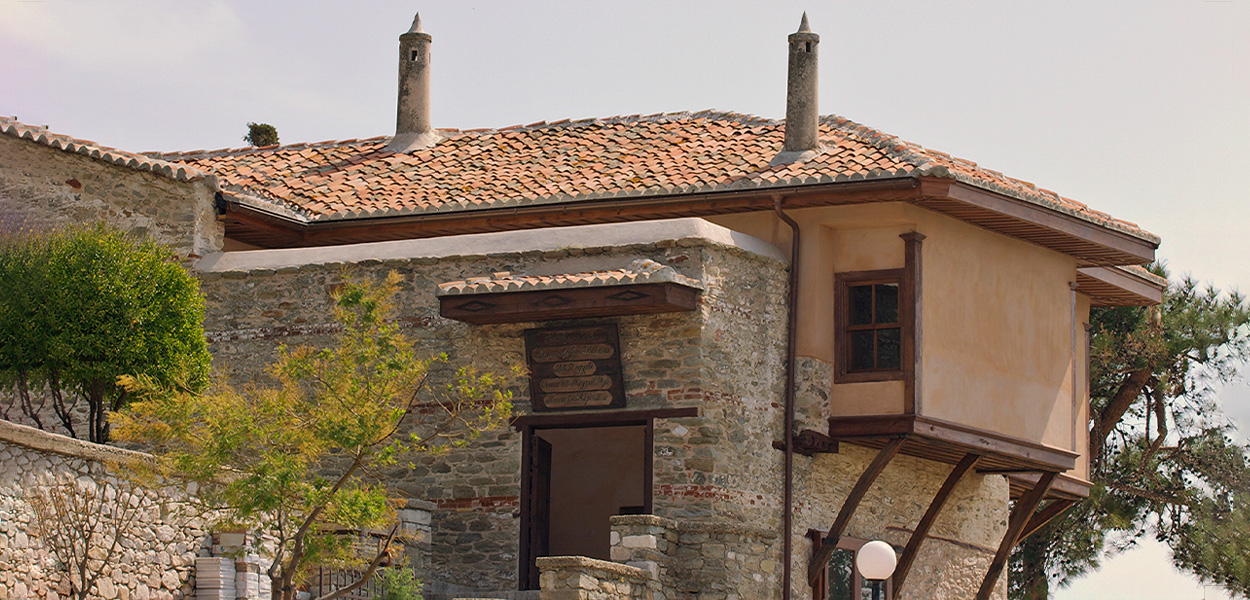 Mohammed Ali's house is situated on the Panagia Peninsula in the old town of Kavala. The future ruler of Egypt was born and lived in Kavala, until he was thirty years old.
The building, constructed around 1780-90, with a floor area of 330 square meters was the largest house in the town of Kavala at that time and is considered one of the most splendid extant examples of eighteenth century Ottoman architecture in Greece. Repairs and restoration were carried out on the original building, the garden and the surrounding area at the turn of the nineteenth century sponsored by the Egyptian state and with the support of the Egyptian Royal family.
The largest part of the house is two-storey and consists of two units which are joined together and communicate at first floor level: the Haremlik (comprising the more private areas used by the family as a whole, the quarters of the women and the domestic life), and the Selamlik (the men's quarters). The house displays the characteristic features of a wealthy residence of its time. It is extremely inward-looking, emphasizing the preservation of the privacy of its spaces, both open and enclosed, and especially of the Haremlik. The main living quarters were on the first floor – the rooms on the west side and the sofa on the south – while on the ground floor were the service areas. The room with the most elaborately decorated ceiling, fulfilled the role of the 'best chamber'. There are fireplaces in all of the rooms which was quite unusual at that time, while the glazing in the windows was another proof of rare luxury for an eighteenth century building.
Today, Mohammed Ali's house functions as a Museum. The interior decoration is simple. A few memoranda and objects such as carpets, furniture and pottery, displayed in each room help the visitor gain some sense of the original atmosphere of the house.